Six couples spoke for the first show of the new series of Dancing with the stars on RTÉ One on Sunday evenings.
Neil Delamere, Missy Keating, Nicolas Roche, Cathy Kelly, Nina Carberry and Gráinne Seoige have taken a ride under the glitter ball, while Erica Cody, Aengus Mac Grianna, Matthew Mac Nabb, Ellen Keane and Jordan Conroy are on point. to occur. two following Sunday evening.
To kick off the show, a selection of professional dancers performed a routine for Clean Bandit's Symphony.
Presenters Jennifer Zamparelli and Nicky Byrne were back at the helm, and tonight was the first show for the new judge, Arthur Gourounlian, who joined the panel alongside returning judges Loraine Barry and Brian Redmond.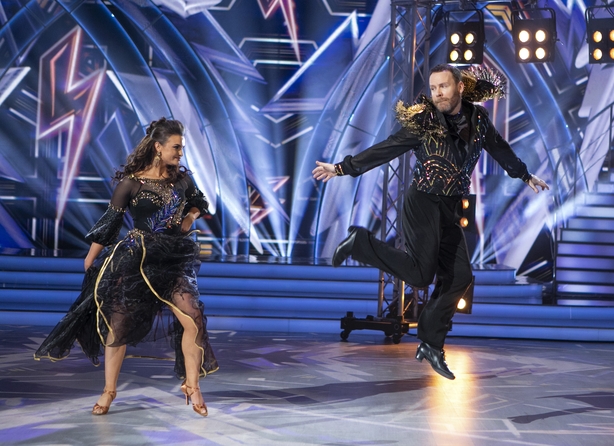 Comedian Neil Delamere and his professional partner, Kylee Vincent, were the first to take the stage for the new series. The pair hit the ground running with a paso doble performed to the music of I believe in what is called love by Darkness.
Loraine said: "You, me and the whole nation were waiting for the first dance of series five of Dancing with the stars, and what a powerful number you have. There is a lot of power here and a lot of strength. First dance, at the start of the season, I'm very impressed "
Brian said: "It wouldn't be the first week without them booing me already… The intensity is great, it just needs to be a little calmer, a little more relaxed."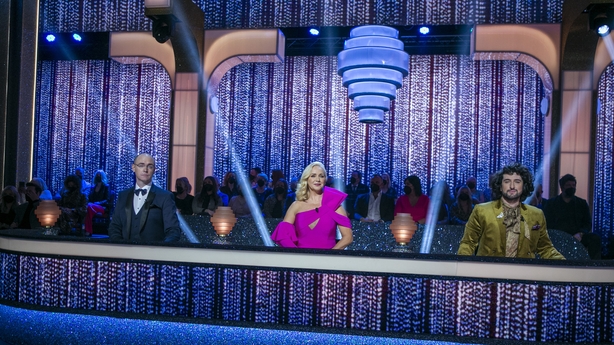 Neil and Kylee scored a total of 17 of the judges.
Next, Missy Keating and her partner Ervinas Merfeldas, who danced an American Smooth for Baby Love by Les Suprêmes.
Arthur said: "Oh my god that was so cute I really enjoyed it. I can tell there is a little chemistry going on, you are like high school sweethearts. As a refugee. , I've never been to prom, so it was my prom. "
Brian said: "Taking the lifts in the first week is a real challenge, and all the lifts regardless, you've nailed them all. Try to make the flow a little better."
Missy and Ervinas scored 16 of the judges.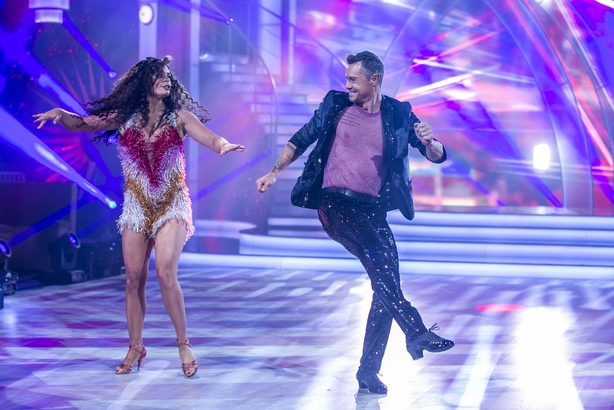 The third couple to speak were pro cyclist Nicolas Roche and his partner, former DWTS champion Karen Byrne, who danced a jive for Blinding lights by The Weeknd.
Loraine said: "To get jive it's a tough dance but it's also a great dance. It just needed a little more foot pressure – continue with Karen and continue with the music – back to the floor on Monday … "
Brian said: "When you are alone on the bike you can pedal at your own pace, when you are in tandem if you are not in sync you are not going anywhere. Lots of work to be done technically in terms of try to improve this dance. "
Nicolas and Karen scored 11 of the judges.
Next, writer Cathy Kelly and professional dancer Maurizio Benenato danced the Cha Cha Cha on Whitney Houston. How am I going to know?
Arthur said: "We all felt the nerve in the play, honestly it was awesome. I have a new title for your book 'The Girl in the Pink Dress', welcome to your new chapter."
Brian said, "I loved your character – your characterization – you already have this all going on."
Cathy and Maurizio scored 14 of the judges.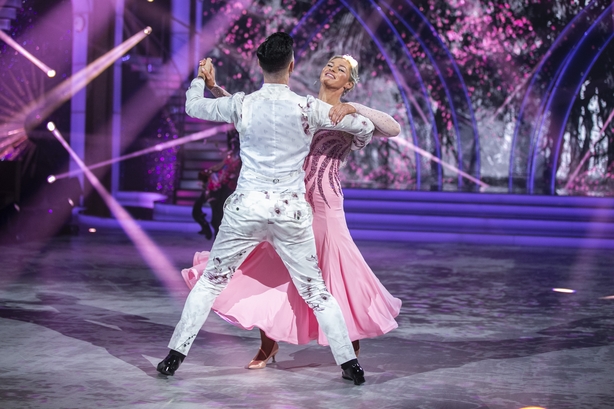 Couple five tonight was Nina Carberry and her partner Pasquale La Rocca who danced the KT Tunstall quickstep Black horse and cherry tree.
Loraine said: "There's something here I can't put my finger on yet … I agree with Arthur – I think you're the dark horse."
Arthur said, "Oh Nina, you are definitely the dark horse of the night, it was beautiful. Did you say you weren't a girl? Enjoy! "
Nina and Pasquale scored 19 points.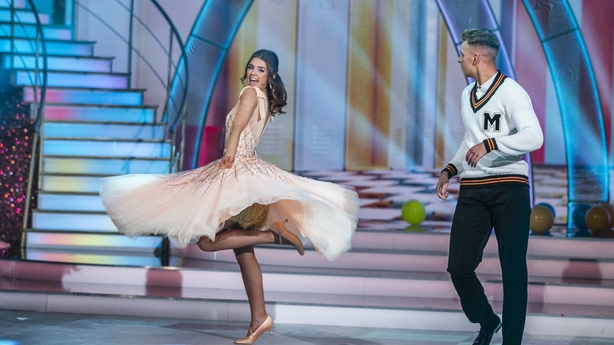 And finally, it was the turn of TV presenter Gráinne Seoige with her partner John Nolan, who danced a waltz at With you i was born again by Billy Preston and Syreeta Wright.
Arthur said: "It reminded me of a scene from an old French movie – think Grace Kelly. I can tell you that you really enjoyed it – you could be my femme fatale."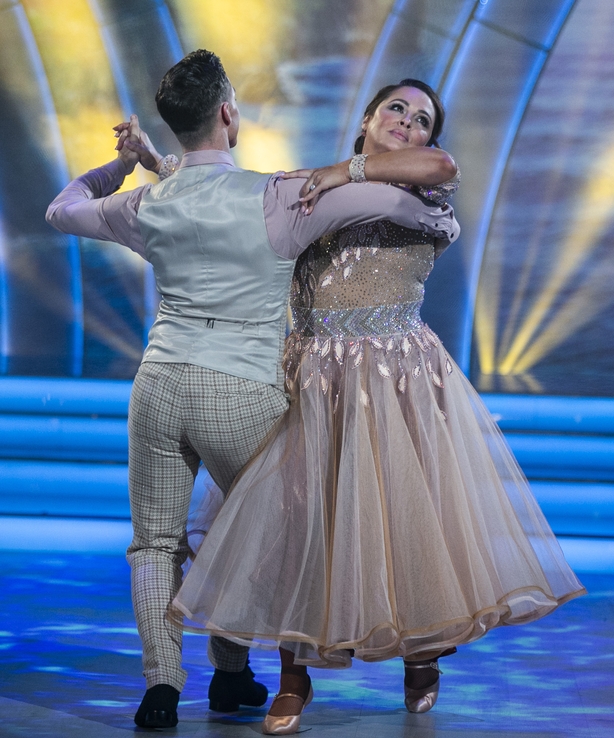 Dance partner John Nolan said, "I couldn't be more proud of Grainne."
Gráinne and John scored 14 of the judges.
There was a surprise to the audience as the reigning Dancing with the stars Champion Lottie Ryan made a sensational comeback with her former dance partner Pasquale La Rocca to perform their Dora the Explorer-inspired salsa, which was a huge hit for the pair during the show's final season.
Speaking before taking the stage, Lottie said: "I am absolutely delighted to be back with Pasquale, it is such an honor to have the opportunity to return to the ballroom – no one has me. hasn't asked twice. Dora was one of our favorite routines, albeit the most difficult. I'm so, so grateful to be back. "
Viewers were also treated to a contemporary dance by couple Stephen and Kylee Vincent at Dermot Kennedy's Better days.
Votes to show one and show two of Dancing with the stars will be carried over to show three, the first show where one of the dancers will be eliminated.